I posted the alpha info on the Unity forums and I got some feedback by a person that follows the game, it was basically:
yeah, we know your stuff, now here is what's wrong with it (https://forum.unity.com/threads/jack-mclantern-3rd-person-cartoon-action-platfor...)
And it was tough, but true, the only reason I wasn't changing it was laziness.

So after some tough love from zengarden I revamped the camera and movement system, you know move based on stick direction and camera view, the camera is independent and the camera key re-centers the player.
I will also add a live cursor to make things easier and I also took care of some of the menu things, which is of course just functional (the quit was based on a string change, switched to int)
I also added vertical and horizontal axis inversion for the camera and if you lock onto a target strafe and the previous system is enabled.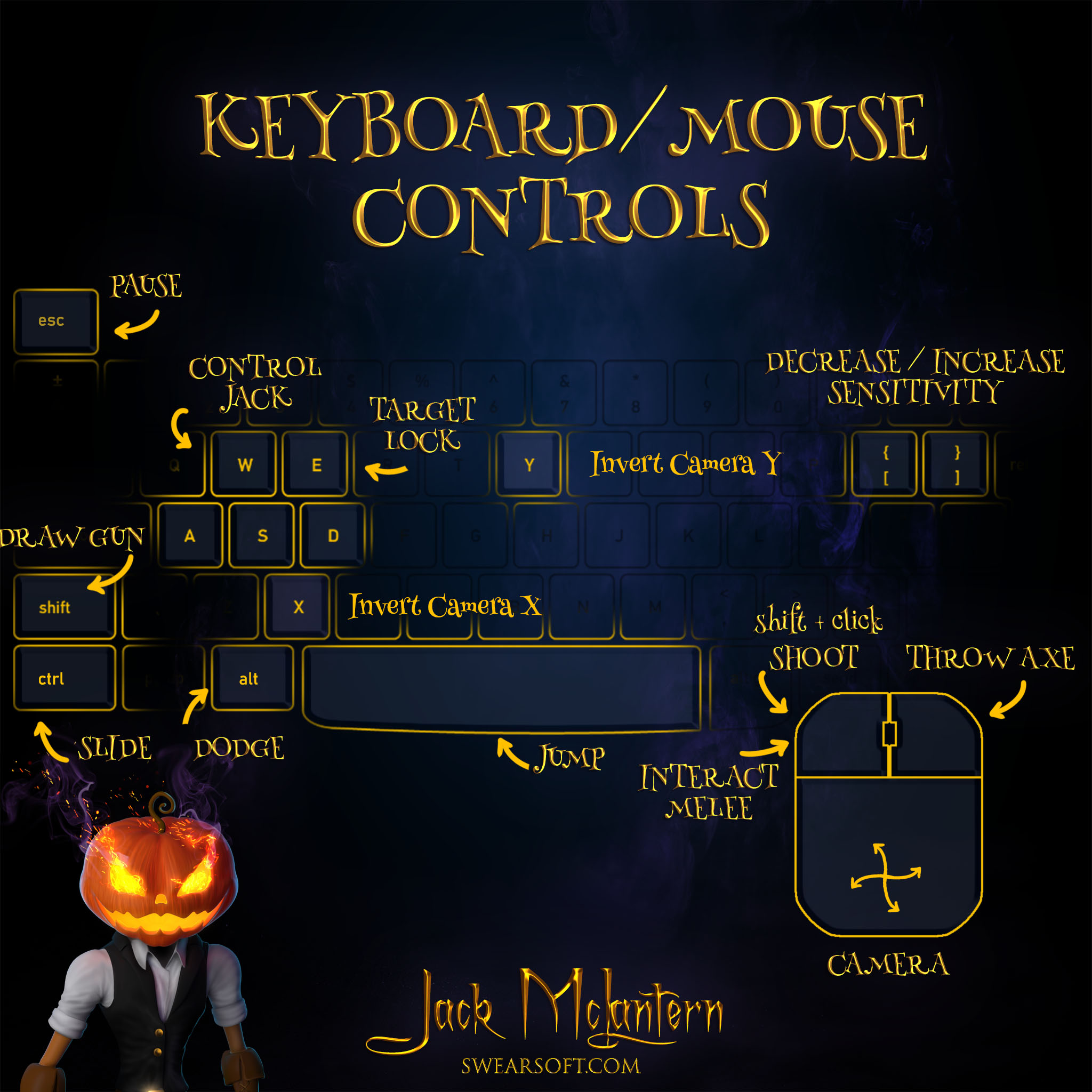 Check it out: https://swearsoft.itch.io/jackmclantern
Files
Jack_McLanter_Alpha_0.2.2
196 MB
Apr 17, 2019